Full-Service Hotel near White House in Washington, DC
Stay within walking distance at our hotel near the White House, one of the country's most recognizable landmarks. Nestled in the heart of downtown Washington, DC overlooking the historic National Mall, the White House has been home to 43 U.S. Presidents. Hosting more than 1,250,000 visitors every year, the White House is one of the most popular attractions in the Nation's Capital.
Get to your tour in just 20 minutes when you stay at our hotel close to White House, Washington, DC! Cut through the National Mall and travel north up 14th St. SW.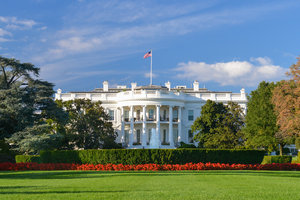 How to Visit
Tours are free. Submit your tour request through your member of Congress at least three weeks in advance!

Tour hours are from 7:30 AM – 11:30 AM on Tuesday to Thursday and 7:30 AM – 1:30 PM on Friday and Saturday. Closed on Monday, Sunday, and Federal holidays.
Visitors age 18 and older are required to present government-issued photo identification.
No bags are permitted on the tour. Leave your purse or camera bag in your hotel room.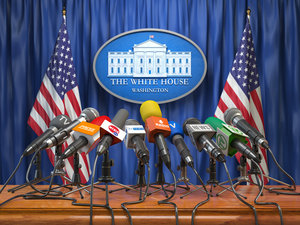 Tours
Public tours include a walk through the East Wing rooms which include the Blue Room, Red Room, Green Room, the State Dining Room, and the China Room.
Admire a view of the White House Rose Garden or take a separate tour of the Kitchens and Gardens.
A number of Secret Service members are in each room and can answer questions about each room's history!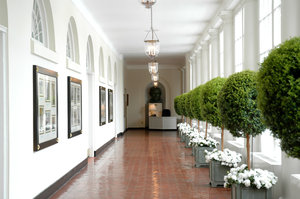 White House History
Home to Presidential lodgings, office space, sports and recreation facilities, and stunning flower and vegetable gardens, the White House features three stories, 11 alcoves, a dignified portico, and a pleasing Georgian design.
Constructed between 1792 and 1800, this iconic mansion was designed by distinguished Irish architect, James Hoban, and has become an emblematic representation of the United States since President John Adams took up residence in 1800. Visit this historic home when you stay at our Holiday Inn hotel near the White House!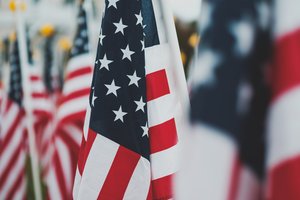 FAQ
Which First Lady began the tradition of decorating the White House at Halloween?
First Lady Mamie Eisenhower was the first person to decorate the White House for Halloween in 1956, during a luncheon for the wives of White House staff members.
The White House grounds are also home to a number of seasonal events, including the National Christmas Tree Lighting and Easter Egg Roll. Time your trip to Washington DC accordingly!
Who was the only president not to live in the White House?
George Washington is the only U.S. President who never lived in the White House. Although he chose the site for the mansion's construction and approved the plans designed by talented architect, James Hoban, Washington died before the seat of the federal government moved from Philadelphia.

Book your stay at our centrally-located hotel near the White House in Washington, DC!