Attractions in Washington, DC

Discover American history and culture through a number of attractions in Washington, DC, all within walking distance of our hotel! From quintessential Washington landmarks like the White House and Lincoln Memorial to family attractions like the National Zoo and the Natural History Museum, the U.S capital city is filled with exciting things to experience. No matter what you want to see or do in Washington, DC, our downtown hotel is just minutes away from it all.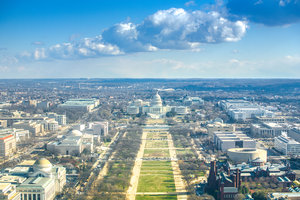 Getting Around
Our hotel is less than a 10-minute walk from National Mall, home to the White House, numerous Smithsonian museums, and the Washington Monument. Park your car at Holiday Inn Washington Capitol - National Mall and walk!
We're also just steps away from L'Enfant Plaza Metro Station, connecting you with numerous subway lines to access every corner of the city.
Prefer the fresh air? Hop on a bike with Capital Bike Share and speed to your destination on two wheels.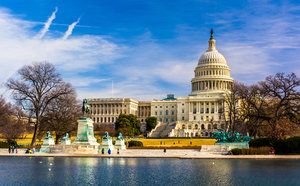 United States Capitol
Home of the United States Congress, the Capitol Building is one of the most symbolically important buildings in the world. Learn more about representative democracy at the Visitor Center with a 45-minute tour, a visit to the Senate and House Galleries, or actually witness congress in session!
Walk to the United States Capitol in 14 minutes.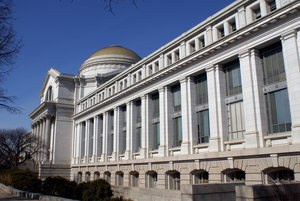 Smithsonian Museums
Step back in time and learn about American culture, dinosaur bones, and the history of air travel. Some of the most popular attractions in Washington, DC, there are numerous Smithsonian Institution museums on the National Mall, specializing in natural history, art, and a variety of culturally significant interests.
Get out and explore important monuments and museums, all under a 10-minute walk away.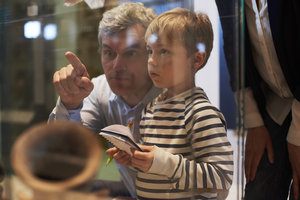 Family Fun
Including the young and young at heart, there's something for everyone in DC.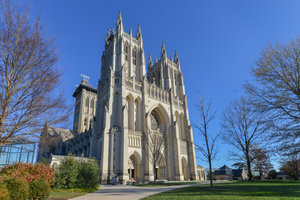 Downtown Attractions
There's plenty to see and do outside of the National Mall! For those interested in Washington, DC's downtown attractions, we recommend: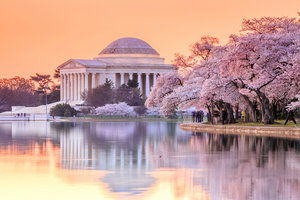 Events
Attend a number of Washington, DC events during your stay in our congressional capital! Annual events include:
Presidential Inauguration – held in January every four years.
Capital Hill Volleyball Classic – held in February.
National Cherry Blossom Festival – held in April.
Independence Day – held on the 4th of July.
Marine Corps Marathon – held in October.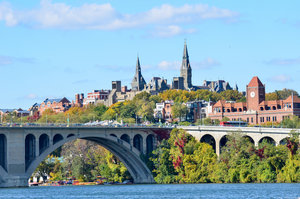 Traveling North
Head north of the National Mall on the Metro to tour downtown and a number of historic neighborhoods in Washington, DC.
Explore the waterfront park, charming shops, and numerous landmarks in historic Georgetown!
Visit diplomatic missions from around the world on Embassy Row.
Discover DC's nightlife at the bars and clubs on Dupont Circle.
Tour Hillwood Estate Museum, a hidden gem and sprawling mansion in the center of the city.
Tour museums, monuments, and more popular attractions in Washington, DC during your stay at our downtown hotel!