Visit Our Hotel Near Washington, DC Sports Arenas
Get up close to the action while staying at our hotel near Washington, DC sports arenas! Sports fans will love our close proximity to a variety of sports stadiums as well as our on-demand customer service and convenient on-site dining options. As an added bonus, our hotel offers group room blocks for groups traveling together to see the game. Book with us today for an unforgettable stay in Washington, DC!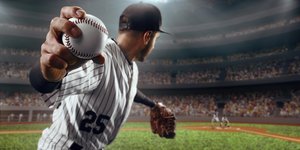 Nationals Park
6-minutes, 1.7 miles
Major League Baseball's the Washington Nationals are proud to call this grand arena home! Catch a home game at this impressive baseball stadium while cheering on the Washington Nationals during a fun-filled afternoon. For easy access to the park, be sure to stay at our hotel near Nationals Park in Washington, DC—located just over 5 minutes away from the park!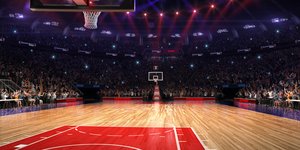 Capital One Arena
5-minutes, 1 mile
See your favorite team play here in Washington, DC! As the home of the NHL's Washington Capitals, NBA's Washington Wizards, and the NCAA's Georgetown Hoyas, the Capital One Area draws in fans from all across the country. Watch a thrilling game of your favorite team in this massive arena while staying at our nearby hotel. When you choose to stay with us, you'll be within minutes of the action.
Audi Field
7-minutes, 1.6 miles
Soccer fans are sure to love D.C.'s newest stadium! Home to the Major League Soccer team, D.C. United, this soccer stadium features versatile meeting spaces and an expansive main field for spectators to enjoy. Audi Field is host to a number of events each year including sold-out stadiums of up to 20,000 guests as well as intimate and private events.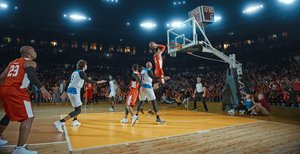 Entertainment & Sports Arena
13-minutes, 6 miles
The WNBA and men's basketball CAA championship are just a few thrilling events you'll see at this 80,000 square-foot arena! In 2018, the arena made its debut and has continued to host a number of athletic events all throughout the year. When looking for hotels near the Entertainment and Sports Arena in Washington, DC, look no further. Holiday Inn Washington Capitol is the perfect place to make your home base while venturing out to this and many more exciting venues in the area!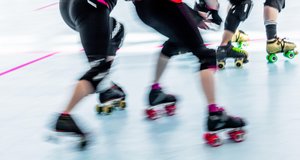 DC Armory
13-minutes, 2.7 miles
Boasting an expansive 70,000 square-feet, the DC Armory comfortably hosts up to 10,000 guests. Boxing matches and roller derby leagues often host their events at this spacious entertainment venue. Our hotel near the DC Armory makes it simple for you to see any event! Simply purchase your tickets online and take a car or public transit to this nearby venue.
Our hotel near Washington, DC sports arenas is the ideal place to stay regardless of which team you're in town to see. From comfortable accommodations to comprehensive amenities, our hotel has it all. Book your stay with us today!