Hotel near the National Mall, Washington, DC
Walk to the plaza housing all of the city's top museums and attractions from our hotel near the National Mall, Washington, DC! Holiday Inn Washington Capitol - National Mall offers guests quality accommodations in addition to a great location less than a ten-minute walk from the expansive landscaped park. With over 24 million visitors each year, the National Mall is the biggest attraction in the city with no shortage of things to do once you're there!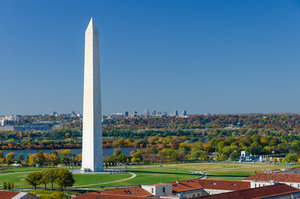 Walk to the Mall
The plaza is located between the Lincoln Memorial and the United States Capitol grounds with the Washington Monument situated in the middle.
Head north on 6th St. SW and turn left on Independence Ave SW. Enter the park on your right at 7th St. SW.
Stay within 10 minutes walking distance at an affordable rate with our Washington, DC hotel deals near the National Mall!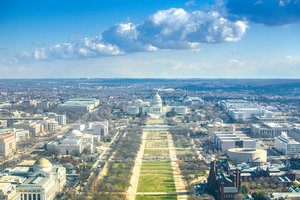 Free Museums at the Mall
Boasting a number of Smithsonian Institution museums, admission is free for a number of museums! Our top free museums:
National Gallery of Art
National Museum of American History
National Museum of the American Indian
National Museum of African American History & Culture
National Archives Museum
United States Botanic Garden
United States Holocaust Memorial Museum
U.S. Bureau of Engraving and Printing
Hirshorn Museum & Sculpture Garden
Smithsonian Institution Information Center in the Castle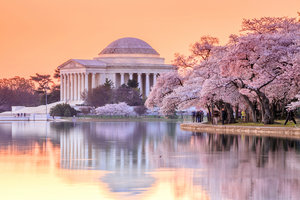 FAQ
What else can I do with kids at the National Mall besides museums?
Paddle boating on the Tidal Basin is a great way to sightsee from the water! The Arts and Industries Building also has a carousel that's a hit with kids.
When is the best time to visit?
The National Mall is the most crowded during holidays and inaugural events. Visit in the morning and on weekdays for less school trips and tourists.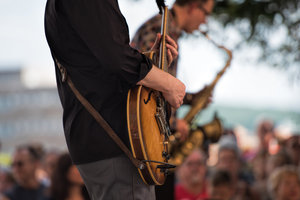 Annual Events
Home to numerous concerts and celebrations, the National Mall is your summer entertainment hub.
Blossom Kite Festival - March
Cherry Blossom Festival - March
Earth Day Celebration - April
National Memorial Day Concert by the National Symphony Orchestra - last Sunday in May
Marine Band performances during summer
Smithsonian Folklife Festival - June
Book your stay at our hotel near the National Mall, Washington, DC to stay minutes away from top area attractions!