Hotel near the Wharf
Stunning views, endless entertainment and a fabulous fish market are just a few local specialities that await you when you stay at our hotel near the Wharf! Our inviting hotel rooms help you rest easy after a day of exploring the local area. From dining at one of the many eateries to paddling down the Potomac River, the Wharf creates a thrilling atmosphere for its guests.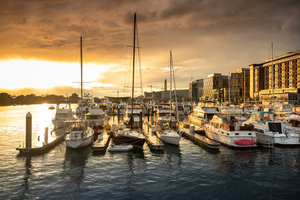 What to See and Do
The Wharf has been showcased in many iconic films such as Happy Gilmore and Apollo 13 thanks to its ideal location and diverse array of entertainment options. Some of these options include:
Casual and fine dining restaurants
Waterfront shops
Group fitness activities
Marina and docking area
Parks and piers
Close proximity to nearby attractions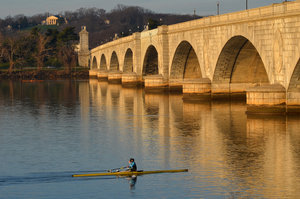 How to Get There
1.6 miles, 5-minute drive
From our hotel, keep North on 6th St SW and make a left onto Independence Ave SW.
Turn left onto the I-395 S and merge onto 9th St Expressway while continuing to 9th St SW.
Make a left onto Maine Ave SW. The Wharf is located on your right.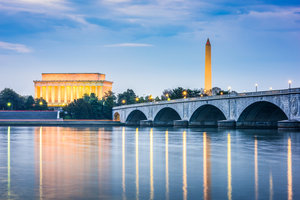 FAQ
Where should my taxi/bus drop me off?
Due to space restrictions, entrance to the area can be accessed using Maine Ave SW in the curb lane. View a map of the Wharf to determine which block is closest for you to enter at.
Is the Wharf ADA accessible?
Yes, the area includes multiple ramps, elevators and smooth surfaces for everyone to easily access.
Are there any site restrictions while visiting the Wharf?
Smoking, fishing and solicitation are not permitted while on-site. Guests must follow a list of guidelines while visiting the Wharf to ensure that everyone remains safe during the duration of your visit.
Spend an afternoon exploring this thriving waterfront area when you book your stay at our conveniently located hotel near the Wharf in DC!